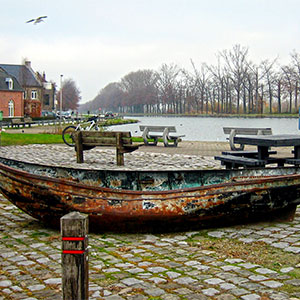 This morning's 50 km cycle ride started a little later than yesterday in the hope that it was warmer.
It wasn't but I decided to go out for a while anyway.
The first 25 km was ridden on normal roads and country lanes in the border area between the Netherlands and Belgium.
My route then joined the canal at the Belgian town of Bree and I followed the canal paths all the way back to Weert.
Even though my feet were a little cold at the end, the rest of me remained toasty warm and this was a thoroughly enjoyable two hours out on the bike.