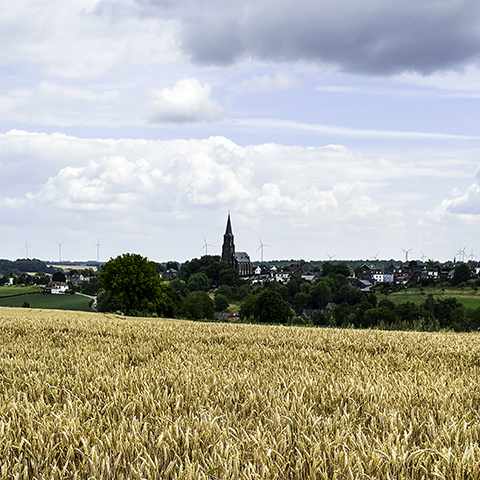 My 41 km cycle ride today highlighted my insecurities with eBikes.
This was my 12th outing on the eBike since acquiring it last month and the first where I left home without the bike's battery 100% charged.
Normally I fully charge the battery the evening before a planned ride, (never overnight!).
But today's quick loop to the south west of Heerlen wasn't pre-planned.
My spontaneity was met with an indicator displaying just one of the five 'state of charge' bars.
All my other eBike rides, except one, were in excess of 100 km.
I always had 5 bars when leaving home and always at least two remaining when I returned home.
It takes about three hours to fully charge the eBike battery I have (Bosch Powerpack 400), but I wanted to set off long before that.
After about 90 minutes the battery showed 4 bars.
Waiting no longer I set off, just to find three bars displayed before I had even deployed the electric system.
My route today was among the rolling hills of south Limburg.
Therefore I was expecting to use the electric assistance a little more than usual on this somewhat shorter ride.
After 20 km or so there were only two bars remaining.
This is where I started to doubt the range remaining in the battery compared to the distance I knew was remaining.
I was also aware there were several challenging inclines between me and home.
The thought of having to pedal, without assistance, the heavy bike up the last couple of hills was a worry to say the least.
20 km later I was home!
There was still one bar remaining on the indicator but zero km displayed as 'range remaining' in eco mode.
Without riding the eBike to a standstill I guess I will never know exactly how many km I had remaining in the battery today. Nor will I ever know exactly how many km I can expect from a fully charged battery.
The cycle ride itself was fun, even with sporadic rain near home.
Today's featured image is of ripened corn fields overlooking the Dutch village of Vijlen