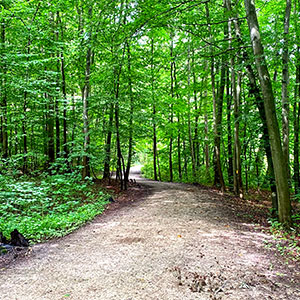 There are some really wonderful forest and woodland areas just over the border in Germany.
For today's 31 km cycle ride I headed south and east from Heerlen to explore the woodlands between Wurselen and Kohlscheid.
This is such a picturesque area that I took quite a few pictures so I will let them tell the story of today's ride.
The featured image is from the forest trail near Kohlscheid, about halfway into the ride.
It is very quiet and peaceful here so I walked a little as well as cycled.
Last night's heavy rain ensured these tracks were extremely muddy, so the bike needs cleaning again!