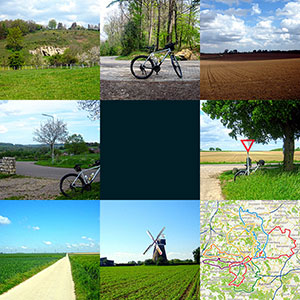 Cycling activities for May didn't really live up to my expectations.
The main reason was, of course, the weather which proved to be unpredictable and very changeable.
My seven completed rides totalled 389 km and elevation gains amounted to 3585 metres.
The longest ride this month was 69.2 km to Breberen, Germany and the greatest elevation gain was 715 metres on the ride to Vaalserberg, Netherlands.
There are 159 new images in my galleries here and the May collection of rides is here.
Hopefully June will see better weather and more cycling adventures.