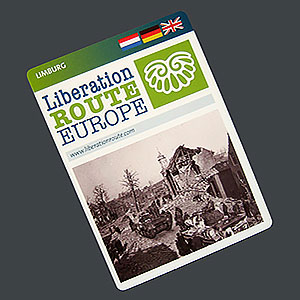 75 years ago today Allied forces began the invasion of Europe in Normandy, France and thus began the liberation of France, Belgium, the Netherlands & Poland, a task that would ultimately result in the unconditional surrender of Germany on 7th May, 1945 & the end of WW2 in Europe.
Between D-Day & the German surrender, many battles were hard-fought as the Allies pushed through France, Belgium & the Netherlands, with successive countries being liberated from the German occupation along the way.
Today we have Liberation Route Europe, which starts in the south of England and follows the routes taken by Allied forces during the liberation of Europe.
Over the years I have followed quite a lot of this route, at different times, in France, Belgium & the Netherlands.
Now that I find myself living in the Dutch province of Limburg there is much evidence of Allied forces having passed this way which gives me many opportunities when exploring the area by bicycle.
There are no fewer that 29 Liberation Route markers in Limburg.