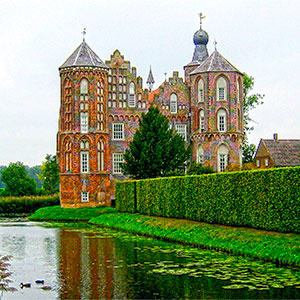 Today I cycled 118 km to the north of Weert to explore the area around Nuenen in North Brabant.
Vincent van Gogh lived in Nuenen from 1883 to 1885 and it's said that over half of his extensive body of work was completed during this time.
About 32 km from home I joined the Van Gogh cycle route which took me on a 50 km circuit around and through Nuenen.
Van Gogh walked many kilometres in this area looking for inspiration for his paintings and drawings so there are several reminders of this as I negotiate the cycle route.
As I progressed I also came across reminders of WW2 and the liberation of the Netherlands from years of German occupation.
Just outside the village of Stiphout I came across Kasteel Croy, a magnificent moated castle. In the village itself is another memorial to British regiments involved in the liberation.
The varied route home was mainly on unfamiliar back roads and forest tracks.
For the last 30 km or so the overcast skies were replaced by warm sunshine. Another great day on the bike.