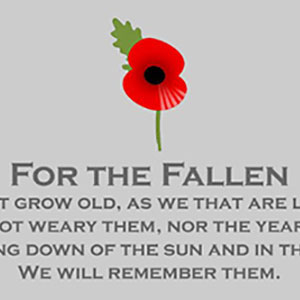 During the 27 years or so that I've been researching the family history, I have identified 15 of my forebears who served & fell in WW1 & WW2.
For those who are buried in Europe, I have travelled to the cemeteries where they are buried, the war memorials where they are remembered & battlefields where they fell.
They will always be remembered.
It's also worth remembering that a further 24 family members, at least, served in all three branches of our armed services, either in wartime or post-war in National Service.
They all came home to live long, fulfilling lives, for which I am eternally grateful.
I have compiled detailed histories of each of the fallen, with the help of service records, war diaries & historical accounts. I'm happy to share these histories with anyone who is interested.
Finally I compiled a simple family Roll of Honour. (PDF)