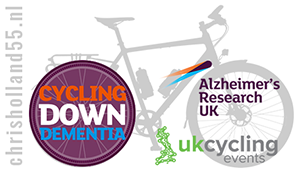 I am currently participating in the Cycling Down Dementia campaign.
This involves me cycling a total of 1000 km in support of Alzheimer's Research UK.
My plan is to complete about 20 rides, of up to 100 km, between 1st November, 2019 and 31st January, 2020.
This represents a considerable challenge to me as I only returned to cycling six months ago after a break of over 40 years.
I'm able to participate here in the Netherlands, thanks to modern technology. Each ride will be tracked by GPS then uploaded to count towards my target.
There will also be updates and photos here after each qualifying ride.
Sadly, we all know somebody or a family whose lives have been severely affected by Alzheimer's Disease and other forms of dementia.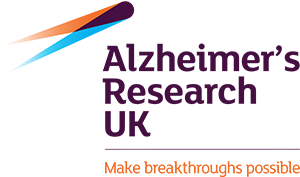 Therefore I am very highly motivated & committed to complete the Cycling Down Dementia challenge.
I'm asking you to support me in this endeavour so future generations do not have to face the devastating consequences of this currently incurable group of diseases.
Please visit Cycling Down Dementia to follow my progress and to make a donation to Alzheimer's Research UK.
Together, we really can make a difference.
Thank you.
Update:
In the end I managed to exceed my 1000 km target by cycling 1064.8 km and I raised a total of £176.21 for Alzheimers Research UK.