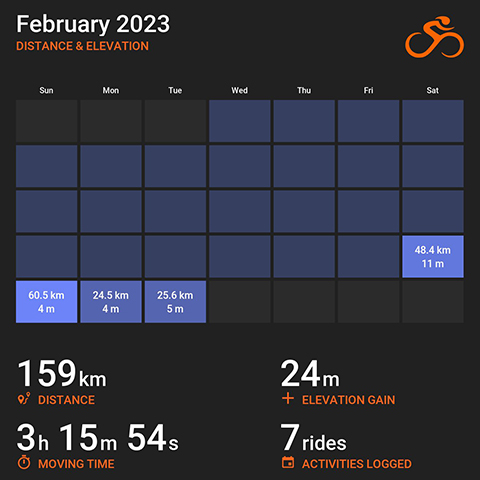 February saw the beginning of my cycling efforts for this year.
Adverse weather conditions made cycling outdoors not so appealing which meant keeping fit on my indoor spin bike.
In seven sessions this month I've pedalled the equivalent of 159 km at an average speed of 50.5 km/h.
I'm happy with that and will continue with daily sessions in March until the weather improves.