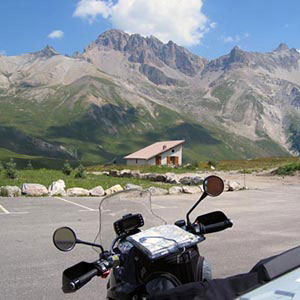 This post should really be entitled:Netherlands, Belgium, France, Italy, Switzerland, Germany.
These are the countries we travelled through & stayed in on this fabulous tour on the BMW R1200GS.
This eleven day tour is the first part of a 17 day, 2920 mile holiday in Europe.
Next week we will meet up with friends at Hotel Forsthaus in Germany for the second segment, more of which in another post.
This really has been great 11 days
The roads & scenery have been awesome, the overnight stops, food & drink fabulous.
The GPS track map will give you a good idea of where we've been & the photo's show off the tour much better than any words.