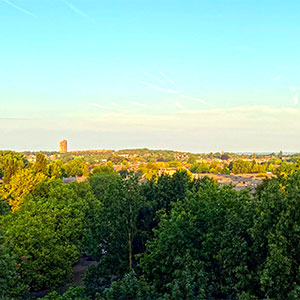 Thursday's 46 km cycle ride was again to the west of Heerlen, passing through many villages of South Limburg.
Genzon is just one of these small villages, just east of Ulestraten and Maastricht-Aachen airport.
At around the 30 km mark I stopped for a while just outside Valkenburg for refreshments.
This really was a gentle ride through the countryside and thoroughly enjoyable.
Amazingly there are no pictures of today's ride apart from the view from my apartment in Heerlen, taken at breakfast time, which is the featured image.