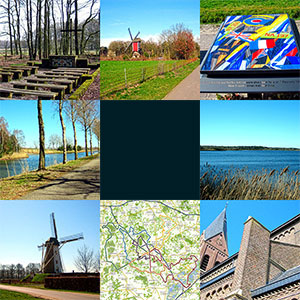 March has been a good month for my recreational cycling.
The weather improved considerably during the second half of the month and I cycled on seven separate occasions, totalling 333.2 km at an average speed of 17.94 km/h.
Many of my routes this month have been on unpaved rural & forest tracks which together with the frequent 'photo stops' have a detrimental impact on my average speed.
A collection of my March cycling routes may be found here.