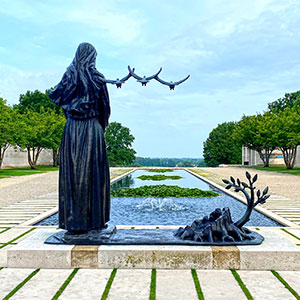 The destination for this morning's 66 km cycle ride was the Dutch village of Margraten.
Nearby is the Netherlands American Cemetery, final resting place of 8291 US military personnel from WW2.
The 26 hectare site is very impressive and immaculately maintained by a small group of local gardeners, many of whom were busy when I arrived at around 0900.
After taking some photographs I continued on my ride, looping back to Heerlen via Valkenburg, Schimmert and Wijnandsrade.
The forecast rain didn't appear but it was fairly cool and windy out in the countryside.