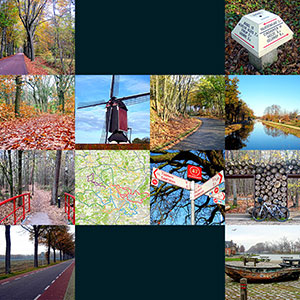 Today was supposed to be a cycling day for me.
However it's currently minus four degrees outside, the ground is white with frost and snow is forecast for later.
So, reluctantly, I've drawn a line under my November cycling activities with 801 km ridden.
This is the second highest monthly total this year, after the 1215 km I cycled in June.
During November I cycled on 11 days giving an average of 72.8 km per ride and an average speed of 21.33 km/h.
This is just a little below my best average of 21.55, set in October.
The November collection of routes may be found here and 297 new photographs are in my galleries here.
Now I'm turning my attention to December, during which I will need to cycle 997 km to reach the objective set by my participation in Cycling Weekly 5000 mile challenge.
To cycle this kind of distance in one of the coldest months of the year is certainly a challenge but I'm confident that I can do it.