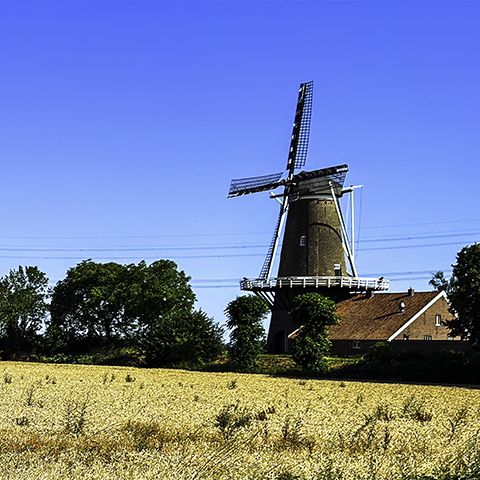 Another early morning start for a great 104 km ride to the north west of Heerlen.
We've had extremely bad weather over the weekend so it was a welcome relief to see clear skies and zero rain forecast as I set off.
Once again much of the route was along familiar cycle tracks through the Maas valley.
I really enjoy cycling in this area as it's so tranquil away from built up areas but still easy to access from home.
Today's featured image is of 'De Hompesche Molen' at Ohe en Laak.
After passing the windmill I rode through the busy commercial port of Maasbracht before heading away from the river Maas for the journey home.