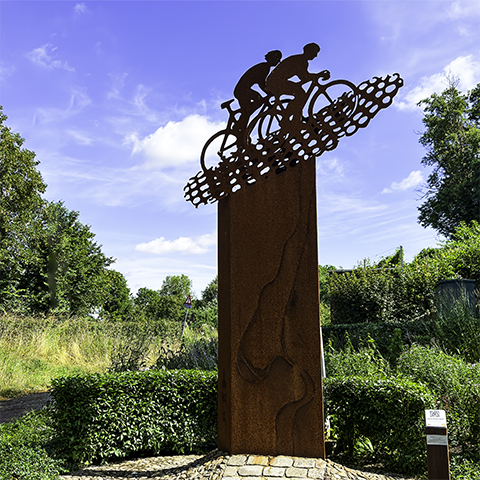 Today's 110 km cycle ride was another loop mainly west of Heerlen and along Belgian canals beyond Maastricht.
I left home just before 06:00, not only to avoid the high temperatures forecast for later in the day but also to be home to watch stage six of the Tour de France.
I made such good time today that I even had time to stop for coffee and cake (and beer!) at Boscafe La Diligence, not far from home.
After the severe storms that swept through the Netherlands yesterday, the weather today was a complete contrast.
I enjoyed warm sunshine and almost no wind throughout my ride.
Today's featured image is of the steel monument at the bottom of the Maasberg at Elsloo.