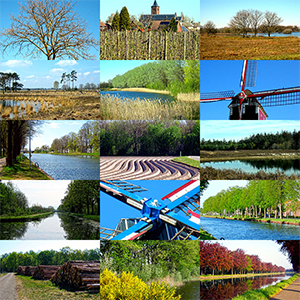 Without doubt April has been one of my greatest cycling months of all time.
We've had great weather for most of the month so I've been cycling on 15 different days, riding 785.2 km at a much improved average speed of 18.6 km/h.
It's gratifying to realise that I'm becoming fitter & able to ride longer distances, whilst still enjoying the Dutch landscapes and minor roads.
A collection of my April cycling routes & distances may be found here.
It's also fair to say that my recreational cycling activities have been somewhat curtailed by various mechanical issues with my 20 year old city bike, a situation which, no doubt, will be rectified in the not too distant future.