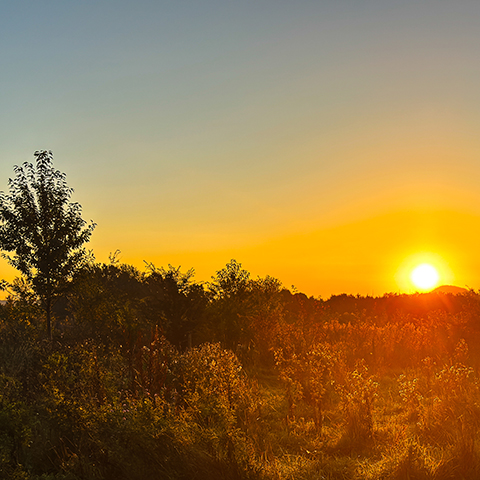 Another early start for my 76 km cycle ride this morning.
Today my route was to the north east of Heerlen and mainly through the German countryside.
It's occurred to me that using the eBike since it's acquisition in June has made me a little lazy.
Today, for the first time since July I decided to ride my human powered bike once again.
I'd almost forgotten how much fun it is to ride.
It's lighter, faster, more responsive and most definitely still the favourite of my two bikes.
This evening my body aches in slightly different places to normal!
Regardless, I will be using it more frequently on the upcoming rides I have planned.
Today's featured image is of the sun rising over Oude Hopel, just a short distance from home.