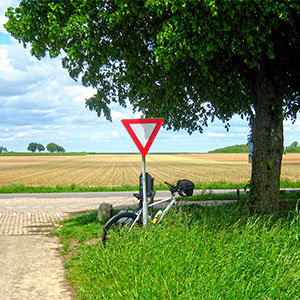 The first cycle ride in ten days took me on a great 51 km loop to the north of Heerlen.
It was extremely windy as I set off but fortunately assisted me considerably as I headed north.
Today's featured image is overlooking the flat farmland near the Dutch village of Puth.
I paused here for refreshments before heading homewards.
As luck would have it the wind decreased and changed direction on the route back to Heerlen so good progress was made for the whole ride.