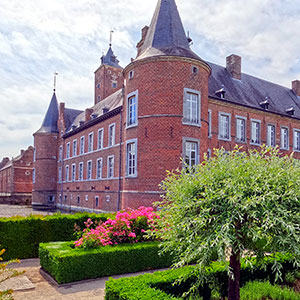 The 93 km cycle ride today was another excursion into Belgium, exploring new areas to the south west of Maastricht.
It also included further exploration of Belgium's Hoge Kempen national park.
Today's featured image is of the impressive castle at Rijkhoven, Belgium.
Further into the ride, near Zutendaal, I came across a really nice little ice cream caravan on the cycle track through the forest.
A very welcome pause on such a hot day.
Overall, a very satisfying day out on the bike.