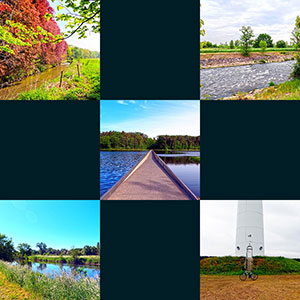 May was another fabulous cycling month for me.
Although the weather has been somewhat changeable, enough decent days enabled me to cycle 752 km on no less than ten separate rides.
The longest one day ride was 91 km to the river Rur in Germany.
My most interesting and challenging ride was the two day, 164 km expedition to Bokrijk in Belgium.
This month's photographs can be found here.
This month's rides can be found here.