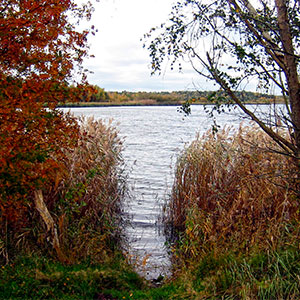 My 50 km cycle ride this morning started in bright sunshine with very little wind and ended overcast with a very stiff headwind as I made my way home.
Fortunately the sun was just about with me as I arrived at the edge of the lakes at Ringselven, near Budel-Dorplein in North Brabant.
Ringselven is a large nature reserve consisting of fens and several large lakes which are home to a wide variety of wildfowl.
Less than a kilometre away, just the other side of the canal, is Laurabossen, a nice area of woodlands which I've visited many times before.
Today I had to cycle 10 km to get there from Ringselven, via the nearest bridge over the canal at Sluis 16.
The cycle path through the forest is about 4 km long and today I stopped a few times for some autumnal photographs, including a couple of 'selfies'.