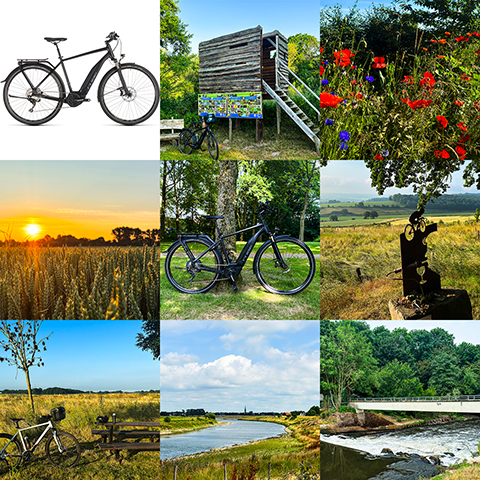 I have to say June has been something of a surprising cycling month for me.
At the beginning of the month I borrowed an eBike for evaluation over a few rides.
By the middle of the month the owner of the borrowed eBike made me an offer I couldn't refuse.
Therefore I became the proud owner of a second bike.
Having a choice of bikes to ride wasn't something I planned.
It's something of a luxury but I'm sure it will add a new dimension to my cycling activities.
This month I have cycled a total of 602 km on 8 separate rides.
Only one of these rides was on my 'ordinary' bike, a gentle 50 km loop to Schimmert.
The longest ride was 113 km to Maaseik, Belgium and the greatest elevation gained was 900 metres on the 100 km ride to Blegny.
I'm still getting to know the addition to my fleet and I'm sure it will be invaluable for the longer one day trips.
The other bike, I think, will be much better suited to longer, multi-day, trips where minimal luggage/weight is more important.
I don't want to think about carrying an eBike battery charger with me.
This month's photographs can be found here and an overview of the routes I've ridden are here.
Summer has finally arrived and I have many new routes to explore as well as another multi-day adventure planned for later in the year.