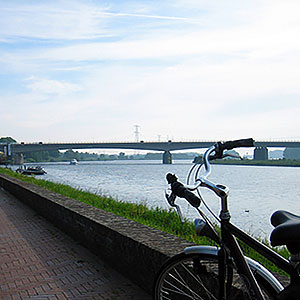 My 41.3 km ride today took me to the banks of the river Maas, at Wessem, via a 7 km section of perfectly straight track alongside the Wessem-Nederweert canal.
On my way home I came across 'De Hobbyist' in Hunsel.
They are a long-established dealer of parts for older BMW motorcycles, who I did business with more than 15 years ago.
A very early start but a great morning ride.