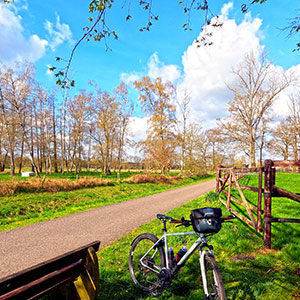 Today's 58 km cycle ride was essentially a tour through four local woodland areas and nature reserves.
I feel extremely fortunate to live so close to these large conservation areas and I cycle this way frequently.
Each time is unique, depending on the weather, the season and my direction of travel.
Today I visited them in this order:
Brunssummerheide    Schutterspark    De Roode Beek    Teverener Heide
Today's featured image is from the cycle path near the German village of Stahe, where I paused for a while.