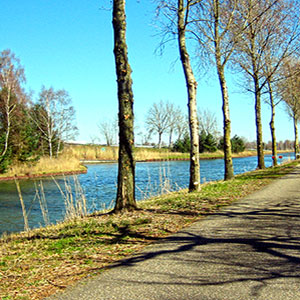 Today's cycle ride took me in a loop to the south of Weert, via Stramproy near the border with Belgium and mostly on designated cycle routes.
It seemed like any other Sunday ride out, in warm sunshine & moderate winds.
However people are clearly heeding the government advice to cycle or walk alone or in very small family groups of two or three, well spaced out.
It really is very easy to practice the 'social separation' required.
I cycled 41.8 km today & I'll let the photographs tell the rest of the story.