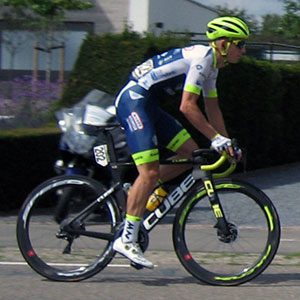 I've followed pro cycling since I was young.
I'm especially interested in the Tour de France, Giro d'Italia & the other big stage races as well as the one day classics.
So when I heard a big cycle race was passing through Limburg, I couldn't miss it.
The BinckBank Tour is the only UCI World Tour stage race held in Belgium & the Netherlands.
All the big teams are represented but not so many star names, who are either recovering from the Tour de France, preparing for the upcoming Vuelta e Espana or competing elsewhere.
Today's 191.4 km stage, the longest of this tour, started in Riemst in Belgium & finished in Venray, NL.
Aware that it was due to pass through Ospeldijk, which is not so far from home, I decided to cycle out there today to take a look. I got there early, before the roads were closed, chose my vantage point & waited for the whole thing to happen.
While I was waiting I got talking with local photographer John Linders & his great photo's of the cycle race can found here.
Experience reminded me that these races are very fast. The whole peloton, team vehicles & police outriders passed through in just a few minutes, but it was a great atmosphere with a few dozen spectators gathered by roadside.
Although my own cycle ride today was little over 34 km, I'm sure I pushed those pedals just a little bit harder on the ride home.