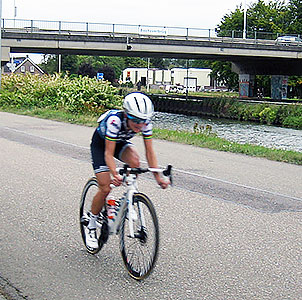 World class ladies cycle racing came to Weert this afternoon as stage one of this year's Boels Ladies Tour finished in the centre of the city.
This is the only UCI Women's World Tour stage race held in the Netherlands and attracts top riders from all over the world.
I cycled a few kilometres to Sluis 16 where the peloton arrived from the north and then turned back out into the countryside.
They then completed three laps of an 8.4 km circuit in the city before a sprint finish right in front of the City Hall.
I managed to take photographs from several vantage points around the circuit before cycling back to a point 100 metres from the finish line where I saw the final sprint for the line.
The whole afternoon had been dry & sunny but it managed to pour with rain during the post-race podium presentations.
All results and standings may be found here.