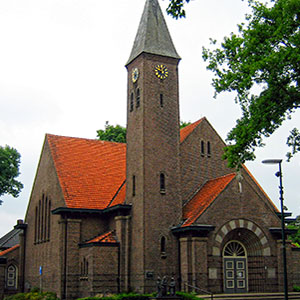 The North Brabant village of Sterksel was the northernmost point in my 58 km cycle ride today, before I headed west to enjoy the forest tracks to the south of Leende.
In fact over a third of today's ride was on designated forest/rural cycle tracks, well away from roads and traffic, just the way I like it.
The glorious warm weather we've enjoyed for quite a few weeks now has been replaced by overcast skies today, threatening rain throughout my ride and becoming reality within an hour of me arriving home, nice and dry.
This is the fifth ride on my new bike, so I've covered just over 285 km in the first week.
It's amazing how much more enjoyable my cycling is now, on a modern bike, purpose built for my 'all-terrain' type of riding, without the anxiety often experienced with "Lisa", wondering if she would hold together until we arrived home.