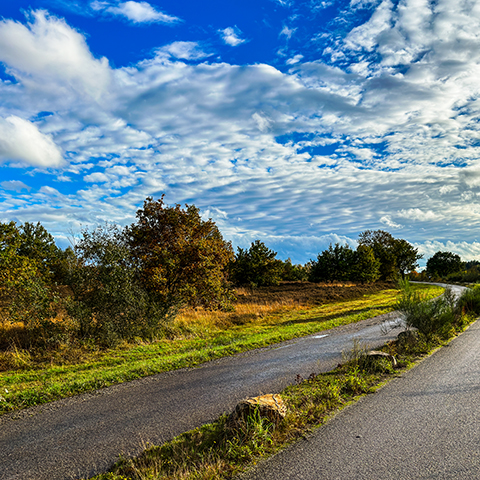 My 103 km cycle ride today started and finished in Bokrijk, in the Belgian province of Limburg.
I was joined by two friends, Ernesto and David, who I previously cycled with exactly a month ago to Monschau, Germany.
Today's ride had a theme; to visit three attractions designed and constructed specifically for cyclists.
The three locations, in the order which we visited them are:
We met at Bokrijk and set off around 09:00 for what promised to be a great day's cycling.
It took us about 7.75 hours to complete the entire route.
Included was an early breakfast stop at a bakery in Zolder and a late lunch stop at the old railway station at As.
This particular stop was timed to perfection as the forecast torrential rain arrived just as we took shelter in the cafe.
There were also numerous stops for photographs.
This turned out to be another excellent day on the bike, in good company with an interesting route.
Thanks to Ernesto and David for their company; until the next time….