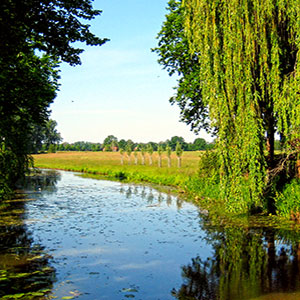 My cycle ride today was a 44 km loop down as far as the small town of Heel, near the river Maas and then back up through the Leudal area to Weert.
The warm sunny weather has returned at last, ideal conditions for cycling through the Dutch countryside.
Surrounding Heel is a series of man-made interconnected lakes, ultimately connected to the Maas, part of a larger group of lakes known as the Maasplassen.
They were originally created by the excavation of gravel in the 19th century which finally ended in 1990.
The surface area of the Maasplassen is over 30 sq.km and now they form the basis of nature reserves, recreational boating & water sports venues.
I've passed through this area previously but never really stopped to explore a little so it was an interesting morning's cycle ride.