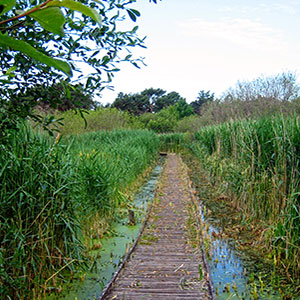 Continuing the theme of visiting nature reserves, my 74 km cycle ride today took me to the very impressive De Plateaux-Hageven nature reserve which straddles the Dutch-Belgian border to the north of Neerpelt in Belgium.
This reserve covers around 600 hectares and although I spent around two hours exploring the extensive network of cycle and foot paths, I came away with the realisation that there was still so much more to be seen. Another visit is required.
Throughout my visit today, I saw just three other humans, a couple walking and a man walking his dog, this place is so very peaceful. I stopped several times to just sit on the provided benches, to take in the fabulous views and listen to the birds overhead and on the water.
Today marks the re-opening of the Belgian-Dutch borders to all persons, after a three month closure because of Covid-19 so I was surprised to see barriers still in place on a minor track through woodlands, in the middle of nowhere.
Once again the photographs tell the story of my day, but don't really do justice to the extensive natural beauty experienced today.
Another really rewarding day out on the bike.