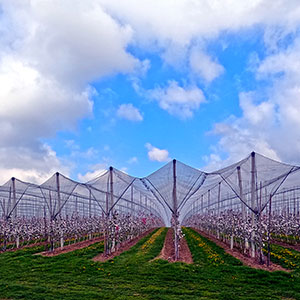 Today's cycle ride was a great 54 km loop to the west of Heerlen.
This is farming territory with fields being ploughed and prepared for the next crops.
The apple blossom was in full bloom and I even passed a newly established vineyard.
My route today was a combination of quiet country lanes and a few off-road sections through woodlands or alongside agricultural land.
Today's featured image is from the extensive apple growing area near the Dutch village of Reijmerstok.
A very enjoyable, hilly ride with warm sunshine for the first half of the journey.
However, this was replaced by overcast skies and a chilly wind for the last few kilometres.