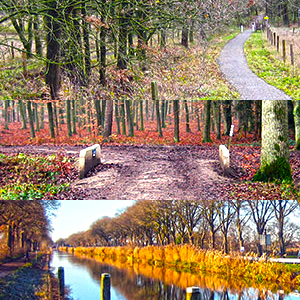 December has not been a great month for recreational cycling here in Limburg.
We have experienced extremes of weather.
Sub-zero temperatures, freezing fog and endless days of torrential rain have all conspired to keep me off the bike this month & I'm extremely frustrated by the lack of cycling activity.
On a positive note I have managed to get out on the bike for three rides, totalling 111.3 km, the longest being 52.6 km on 30th December and the shortest just  28.5 km on 26th December.
So that's 111.3 km towards my Cycling Down Dementia target.
There are just 31 more days to go until the end of the campaign and I still need to cycle 340 km to reach my 1000 km objective.
Given that it usually snows here in January & the fact I'll be visiting the UK from 6th-9th, I really need to get a move on in the remaining time available.