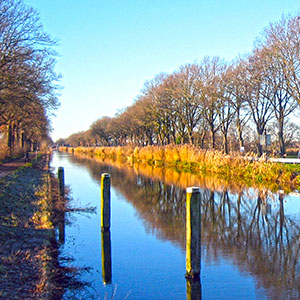 Clear blue skies and warm winter sunshine were enough to entice me out for a decent cycle ride on my birthday.
I headed north east away from Weert, alongside the disused Noordervaart canal as far as the bridge and road to Ospeldijk.
The roads were very quiet this morning and I made good progress towards Meijel where I turned left towards Asten. Here I turned left again to start my journey back to Weert via Someren-Eind.
The last 20 km or so were heavy going, right into a headwind, which on the exposed cycle tracks made it feel like I was cycling with the brakes on!
Despite this, it was a great ride out on a winter's day.
I've cycled 52.6 km today & this will count towards the Cycling Down Dementia campaign. There are just 340 km remaining for me to cycle to reach my 1000 km target by 31st January 2020.