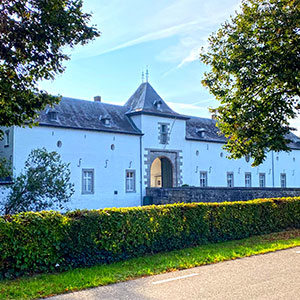 Monday's cycle ride was a 71 km loop to the west of Heerlen.
The ride included a 15 km section alongside the river Maas from Stein to Maastricht.
I'm fascinated by this great river and the surrounding landscape.
In two weeks time I will be riding the 'Maasroute', or at least part of it.
Starting in Oss and finishing at Voulwames, this will be a 210 km cycle ride alongside the river Maas, with an overnight stop at Venlo.
Today's featured image, taken at around the halfway point in the ride, is of Kasteel Geulle.
This magnificent building is now a bed & breakfast….I really must stay there sometime.