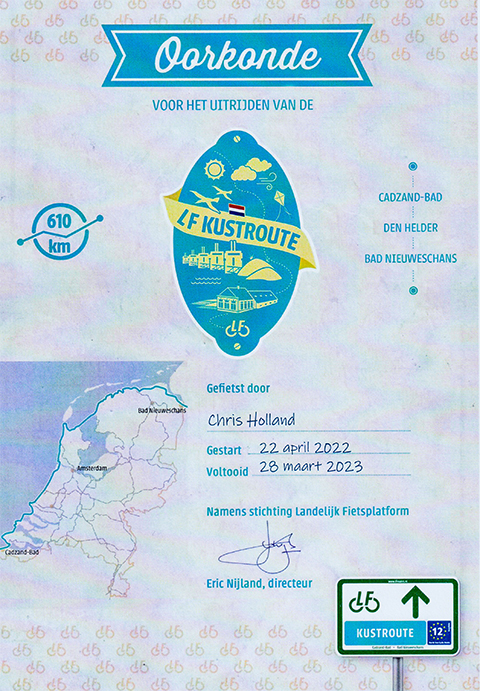 LF Routes (Langeafstand Fietsroutes) are sign-posted long distance rural cycle routes covering much of the Netherlands.
Using these excellent routes it's perfectly viable to cycle from one end of the country to the other on dedicated cycle paths without any motor traffic whatsoever.
As well as many localised routes there are currently four 'LF Icon' multi-day routes.
Cyclists of all abilities can experience the very best historic, rural and scenic cycling the Netherlands has to offer.
Each route has it's own website:
In March 2023 I completed the LF Kustroute, having cycled the southern section in April 2022.
Each of these routes has many different characteristics and I'm very much looking forwards to completing the remaining three routes.
Here is the GPS track of my Kustroute 2023 ride and the 3 day ride home from Bad Nieuweschans.
Over 700 km in 7 days….