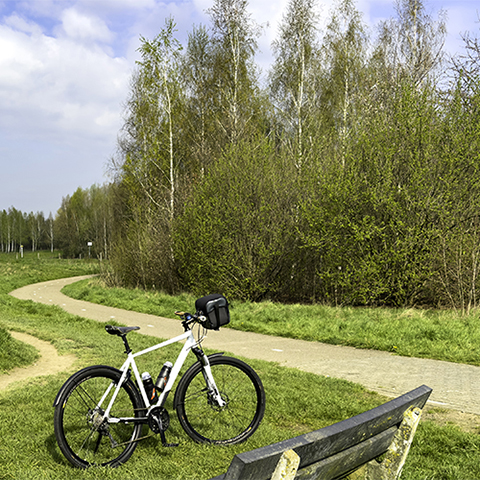 Maybe I should call this the 'Sore Butt Ride'….
It's been 8 days since I returned from my epic 700 km cycle ride and the saddle sores inflicted over that seven day trip have just about disappeared.
But after a few km today my sore butt made itself known again, although nowhere near as bad as a week ago.
Today's excursion took me to the north and west of Heerlen as far as the Julianakanaal which I followed for a few km before heading for home.
Today's featured image is from the cycle path near the Dutch hamlet of Rosengarten.