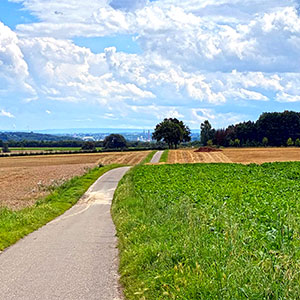 Today was not meant to be a cycling day but somehow I managed a quick 27 km ride this afternoon.
It was a local ride but I still wandered into Germany, twice!
Also got caught in a rain shower, but it didn't last long and most of the ride was in warm sunshine, with a few clouds occasionally.
Today's featured image is from a rural cycle path at Waubach looking south towards Kerkrade and beyond.
This was a thoroughly enjoyable unplanned ride, mainly on unfamiliar roads.
I was back home in just over two hours.