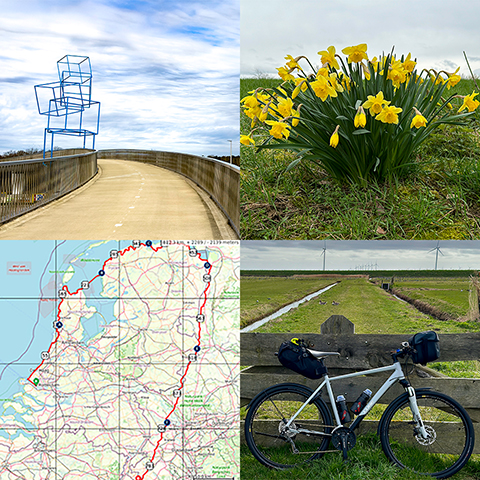 After a very slow start to my cycling year, March developed into one of the very best cycling experiences of my life.
I started the month's cycling efforts with four indoor spin sessions.
Then I completed two modest outdoor rides before I embarked on the seven day, 700 km Kustroute 2023 ride.
All my rides for March may be found here.
The corresponding photo galleries are here.
The longest ride of the month was the 125.3 km from Lauwersoog to Bad-Nieuweschans on March 28th.
It's extremely satisfying to have completed the Dutch Kustroute and no doubt there will be more multi-day rides later in the year.