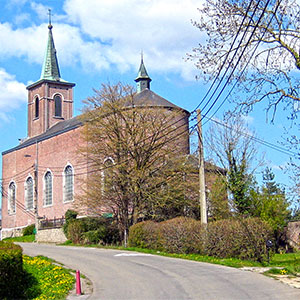 Today's 49 km cycle ride took in three countries and proved to be the most hilly ride I've ever done.
Starting in the Netherlands I headed south and west to start a loop through a little of Belgium and a little more of Germany.
Without doubt this multiple border area has the longest, steepest, tallest hills in the region.
The total elevation gain today was 666 metres, which equates to almost 14 metres gain for every kilometre travelled.
You can see the 'sharks teeth' route elevation profile below.
Today's featured image is from the Belgian village of Sippenaeken, which sits atop yet another long, steep hill.