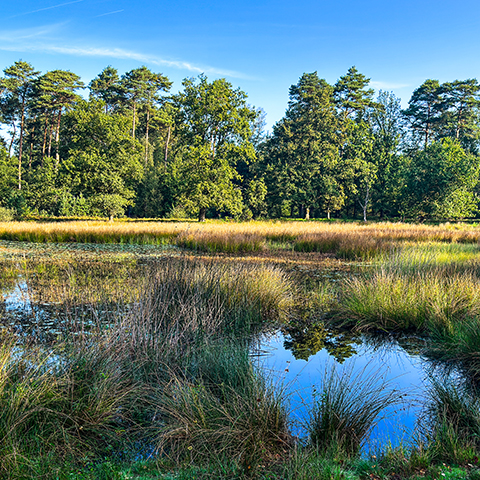 Daylight hours are shortening as we head towards autumn, but I still like to set off early in the morning for my longer cycle rides.
For my 103 km ride today I left home before 06:45 so that I could see the sunrise out in the Dutch/German countryside.
This was also the first opportunity to try the integrated lights on my eBike.
These are powered by the Bosch drive motor battery.
It was still dark as I left home and I was extremely impressed at the brightness of both front and rear lights.
My only reservation in using the drive battery for the lights is that the eBike range may be significantly reduced by extended use of the lights.
After about 45 minutes I switched the lights off after sunrise and according to the eBike control module, the anticipated assistance range had not been reduced at all.
My route today took me to the north of Heerlen, past Lago Laprello near Heinsberg towards the Meinweg National Park.
Here I enjoyed a few kilometres of deserted forest tracks, so peaceful at this time of the day.
Today's featured image is of one of the small lakes in the middle of the national park.
The return home was on familiar roads and I got back before it got too hot.