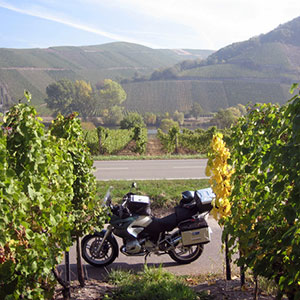 Based at Hotel Forsthaus in Volksfeld, owned by my friend Christian, I spent a very enjoyable few days exploring the Mosel & Rhine areas of Germany.
The large vineyards extending upwards from the valley floors is a sight to behold and some of the back roads in this area really are great fun on a motorcycle as well as providing great photo opportunities.
In Sinzig I came across the Wunderlich BMW motorcycle accessory shop/factory. Purchases were made.
I've become a regular visitor to this area & to Hotel Forsthaus, and it's always great fun.