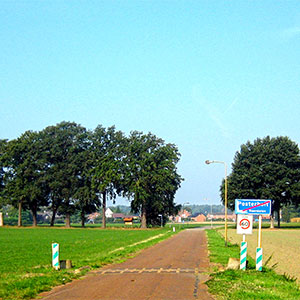 I saw the sunrise again this morning just after I set off for a great 110 km cycle ride around eastern Limburg.
Once across the river Maas at Wessem I kept to unfamiliar cycle routes and minor country roads as I headed close to the border with Germany.
The small Limburg village of Posterholt was the halfway point, just a few km from the border but from here I headed homewards.
Points of interest included a couple of WW2 memorials for crashed RAF/USAAF aircraft and at Linne the purpose built cycle bridge over the Maas.
The last 30 km or so was extremely hot & humid so I couldn't resist stopping off in Stramproy for a great strawberry ice cream shake with fresh cream on top. Yummy!!