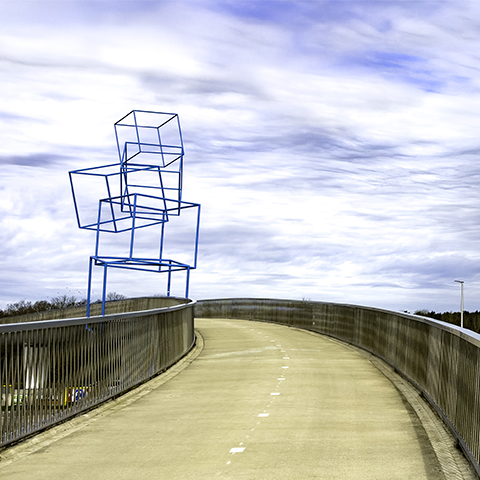 Today was the first time since October 11th last year that I cycled outside, on real roads!
I spent the winter maintaining fitness on my indoor spin bike.
Rebuilding my three year old bike with some new components also took much time (& money!).
I'm confident that it won't need to be replaced for a few years yet.
Today's 45 km ride to the north of Heerlen was therefore something of a test session for the bike's new components and my 67 year old legs.
Happy to report both are in excellent shape and I'm very much looking forward to a very challenging 800 km ride starting 25th March.
Today's featured image is of the purpose built cycle flyover at Schinveld which separates cyclists from the busy roundabout below.