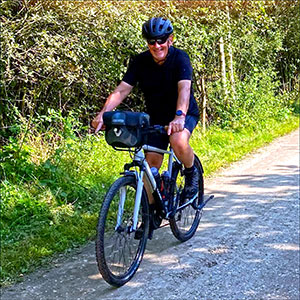 Thursday's cycle ride was a nice 50 km loop to the north of Heerlen.
The majority of the ride was through the beautiful nature reserves of Brunssummerheide, Rode Beek and Schutterspark.
A nice lunch was enjoyed at the restaurant overlooking Boven Water, near Schinveld.
The entire ride was on local roads and cycle tracks that I've ridden many times before.
But it's always different as the weather and seasons change the appearance of the landscape and woodlands.