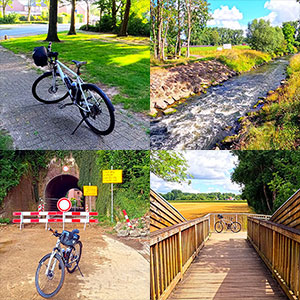 July was an unremarkable month of cycling for me, with only four rides recorded, totalling 183 km.
The longest ride was 80.9 km to Oberbruch which also had the greatest elevation gain of 467 metres.
This month's photographs can be found here.
This month's rides can be found here.
Once again extreme weather conditions have prevented more recreational cycling but I'm optimistic things will improve in August.