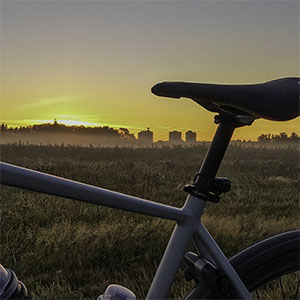 Once again I set off before dawn for a nice 40 km cycle ride to beat the heat of the day.
About 7 km into my ride I stopped in the countryside west of Heerlen to watch the sunrise.
The low lying mist was a little cool but as the sun came up it soon warmed up.
After taking the obligatory photographs I continued on my way towards Valkenburg.
This is usually a bustling tourist destination, but was deserted when I arrived just after 07:00.
From here I started my journey home, stopping at Kasteel Schaloen in Oud Valkenburg for a few more pictures.