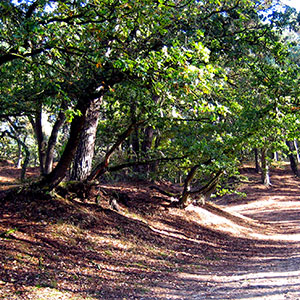 I've not been out on the cycle since 22nd September mainly because the weather here in Limburg has been truly awful.
High winds, torrential rain, storms and thick fog have all conspired to keep me indoors so it came as a welcome relief this morning to see some sunshine for my first cycle ride in 19 days.
The main purpose of today's 36 km ride was to try out all my new winter cycling gear which is intended to keep me cycling through another Dutch winter.
I just kept to local country lanes today plus a nice off-road excursion through the woodlands of Tungelerwallen to the south of Weert.