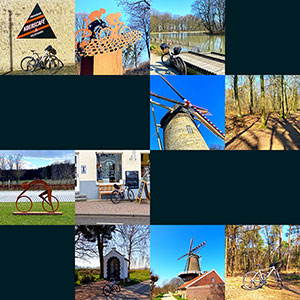 March was a fabulous cycling month for me.
Warm spring sunshine encouraged me out on ten separate rides totalling 774 km.
That's a lot of cycling for me at this time of the year, compared to previous years.
My longest one day ride was 106 km to Herkenbosch.
I also had a great 140 km two day ride with an overnight stay at a nice B&B in Ohe en Laak.
However the highlight for me this month was the completion of the Vennbahn and a great overnight stop in Luxembourg.
This month's photographs can be found here.
This month's rides can be found here.